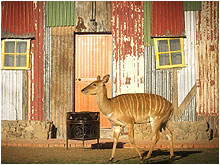 5 Star Shanty Town with wild animals!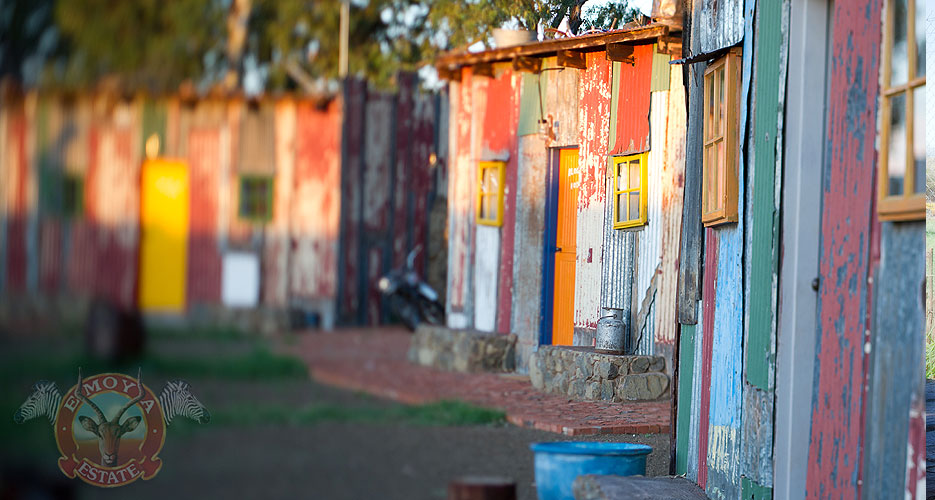 Only looks like the real thing, these shacks have floor board heating and WiFi.
If you ever find yourself looking for a place to stay in Bloemfontein, the capital of the Free State province of South Africa, you may want to try an overnight in Shanty Town.
Oh, this isn't a
real
shanty town, but a "faux experience" offered by
Emoya Luxury Hotel and Spa
for those curious about living in a corrugated shelter - with an outhouse and a drum for making a fire. By the way, it'll cost you about $80 a night for four people, without meals. The hotel states that the accommodation is completely child friendly. After all, this is how families living in slums and making a "normal living" are housed,
According to Emoyta's web site:
Millions of people are living in informal settlements across South Africa. These settlements consist of thousands of houses also referred to as Shacks, Shantys or Makhukhus. A Shanty usually consists of old corrugated iron sheets or any other waterproof material which is constructed in such a way to form a small "house" or shelter where they make a normal living. A paraffin lamp, candles, a battery operated radio, an outside toilet (also referred to as a long drop) and a drum where they make fire for cooking is normally part of this lifestyle.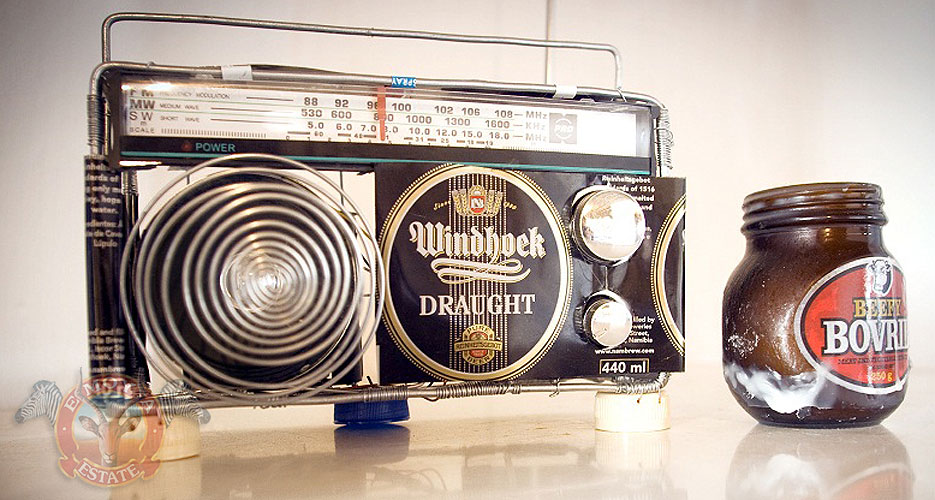 "Authentic" accoutrements.

Now you can experience staying in a Shanty within the safe environment of a private game reserve. This is the only Shanty Town in the world equipped with under-floor heating and wireless internet access!
Of course, you will choose to "experience" a shanty town. South Africans living in township shacks with high rates of crime, without running water or electricity, walking thirty minutes to the nearest train line for work, well, for them this is probably not an "experience" they would choose given other options. For a good overview, visit
Afrikaner Henri Le Riche's bog here.
He quotes Stephen Colbert calling it "poverty porn."
"Same-Same but Different"
Twin share room at the Soweto Hotel in Kliptown.
In a related story,
the Soweto Hotel and Conference Center is a luxury hotel
built
amidst the shacks
of Kliptown, a suburb of the former black township of Soweto in Gauteng, South Africa, about 17 km south-west of Johannesburg. Laid out in 1891, Kliptown is the oldest residential district of Soweto. The actual hotel site is located at Walter Sisulu Square of Dedication, the historic place where the Freedom Charter was adopted in 1955 by the Congress of the People. Rooms run from $180 to $250 a night.
According to their web site, "From 1903 the area was home to informal settlements (squatter camps), and the area now contains a mixture of purpose-built housing and a large number of shacks and other informal homes which form the Chris Hani and Dlamini settlements." People living in the "shacks and informal homes" of Kliptown do not have running water and flush toilets. Their electricity is not reliable. However, this luxury establishment has a plan to give back to the community.
If you are staying at the Soweto Hotel, you can arrange a meet and greet with Kliptown residents. The Soweto Kliptown Youth (SKY) are located just across form the hotel. The hotel staff will gladly arrange a meeting with P.U.S.H. (Persevere Until Something Happens) or the Harvey Cohen Day Care Center for mentally and physically handicapped children. The hotel also has local bicycle tours with guides from SKY and trained by Fair Trade Tourism (FTTSA). They also identify local guides who provide "authentic" tours of Kliptown's architectural, religious, social and environmental sites.
Finally, the Mus'ukulinda Amathuba Trust community trust has been established and once the hotel shows dividends they plan to support women's groups, churches, disabled and youth organizations. As trustees, they will also "also actively seek grants, donations and bursaries from other organizations," according to hotel representative Sangweni-Siddo.
For people interested in 'slum tourism' in South Africa it seems you have two choices (at least): you can choose the 5 Star "Disney-esque" experience (no poor people, sleep in a game preserve, meals can be arranged) in Shanty Town, or the real-deal (authentic poor people to mingle with, no wild animals) with 5 star food and comfort.