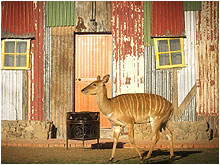 5 Star Shanty Town with wild animals!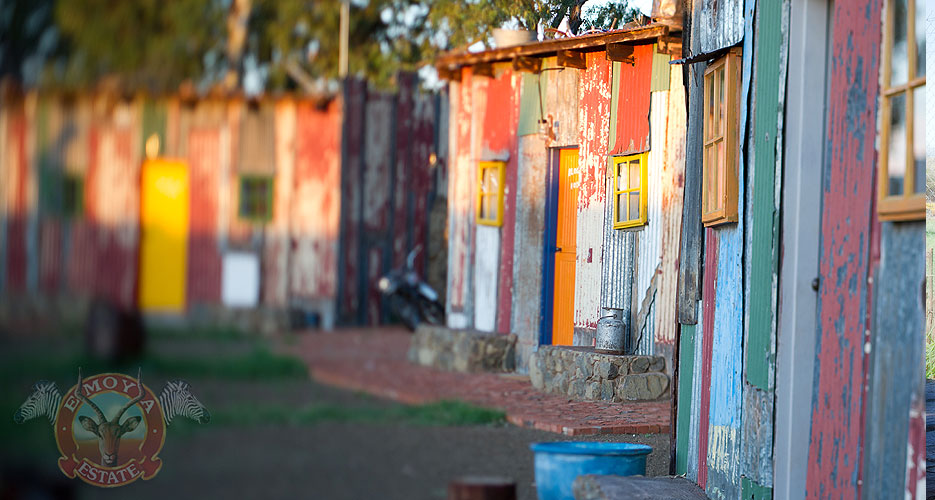 Only looks like the real thing, these shacks have floor board heating and WiFi.
If you ever find yourself looking for a place to stay in Bloemfontein, the capital of the Free State province of South Africa, you may want to try an overnight in Shanty Town.
Oh, this isn't a
real
shanty town, but a "faux experience" offered by
Emoya Luxury Hotel and Spa
for those curious about living in a corrugated shelter - with an outhouse and a drum for making a fire. By the way, it'll cost you about $80 a night for four people, without meals. The hotel states that the accommodation is completely child friendly. After all, this is how families living in slums and making a "normal living" are housed,
According to Emoyta's web site:
Millions of people are living in informal settlements across South Africa. These settlements consist of thousands of houses also referred to as Shacks, Shantys or Makhukhus. A Shanty usually consists of old corrugated iron sheets or any other waterproof material which is constructed in such a way to form a small "house" or shelter where they make a normal living. A paraffin lamp, candles, a battery operated radio, an outside toilet (also referred to as a long drop) and a drum where they make fire for cooking is normally part of this lifestyle.