While in the US attitudes towards gays, lesbians and transgendered people are changing, there is still a stigma present that makes it difficult for many young people exploring their sexuality to do so freely and safely. While on the one hand there is the tragic story of
Rutgers student Tyler Clementi,
who committed suicide after his roommate used a webcam to spy on him in an intimate encounter with another man, on the other there are movements such as
The Trevor Project
and
It Gets Better
that speak
Anna Grodzka
against hate and intolerance aimed at gays, lesbians, bisexuals and transgendered individuals.
Moreover, it is still in the fashion (see
Designer's Choice: Transsexual Models
) and entertainment segments of American society and elsewhere that people who see themselves as other than heterosexual seem to be most visible (think
Chaz Bono
on
Dancing With the Stars
). While worldwide countries such as
Nepal
and
Pakistan
are legalizing third gender roles, in the US gender diversity is still a contested topic. But, there are stories of professionally successful transgendered people who are clearly accepted in mainstream society here and in other Western nations.
Recently, Poland's first transsexual member of parliament, fifty-seven-year-old
Anna Grodzka
, was sworn in following the general election in October. Grodzka was previously a man, known as Krzysztof, before having surgery in Thailand. While Poland has been a traditionally socially conservative country, Grodzka's Palikot Movement has taken a strong anti-clerical stance, criticizing Roman Catholic priests involved in politics. This coupled with the waning influence of the church allowed Grozka to win 10% of the vote and make the Palikot Movement the third largest political party in Poland.
Georgina Beyer, 1993
Long before Anna Grodzka, however, New Zealand's
Georgina Beyer
, neé George Bertrand, was very likely the first transsexual in the world to win a seat in a national office; Beyer was elected to the New Zealand Parliament by a mostly white, rural, conservative constituency that was perfectly aware of her background.
Of Maori heritage, Georgina grew up on a rural farm, an indigenous young man coming of age in a society dominated by white privilege. Georgina's story only begins here; she was 'educated' in the streets and clubs of urban New Zealand, spending time in prostitution and using drugs, working as a singer and dancer in the transvestite nightclubs of Wellington and Auckland. After a brutal rape, Georgina retreated to the "remote" town of Carterton for drug rehabilitation, became a community organizer, was elected mayor of the town in 1999, and eventually made her way to the national stage as a member of parliament. Her story is told in all of its elegance, humor and irony in the documentary,
Georgie Girl
. I saw the New York premier of this film at the
Asia Society
and was both entertained and inspired. Especially when the film showed a clip of Georgina's elderly, rural white constituents talking about "our Georgie."
Amanda Simpson
In the United States, in 2010, President Barack Obama appointed
Amanda Simpson
, 49, senior technical adviser at the commerce department in the bureau of industry of security. Simpson changed from a man to a woman in the late 1990s while working in Arizona at the missile firm Raytheon. A former test pilot for Raytheon, the
Telegraph
reported that Simpson persuaded the company "to adopt a policy protecting employees from discrimination and abuse based on gender identity." In her governmental position, Simpson is in charge of protecting national security through the management of international trade, enforcement of treaties as well as the promotion of homeland, economic and cyber security. In regards to her new employment status Simpson said:
I'm truly honored to have received this appointment and am eager and excited about this opportunity that is before me . . . But as one of the first transgender presidential appointees to the federal government, I hope that I will soon be one of hundreds, and that this appointment opens future opportunities for many others.
I find it interesting that while Chaz Bono's stint on DWTS was plastered on every major newspaper and celebrity magazine in the US, I found Simpson's announcement in the
The Telegraph
.
In November, 2010, Alameda County elected 49-year-old California patent lawyer Victoria Kolakowski as the United States first openly transgender trial judge. Kolakowski beat prosecutor John Creighton 51 to 48 percent, a margin of nearly 10,000 votes, to become a member of California's Superior Court. Previously, Kolakowski was an administrative law judge for three years working on energy contract and compliance disputes for the California Public Utilities Commission.
As I write this, I wonder if it is a coincidence that both Simpson and Kolakowski were both 49 years-old at the time of their appointments. At this age biological women would be going through menopause and entering obscurity in the American public eye as 'gendered women,' by which I mean they would no longer draw attention for their beauty or ugliness, their fertility or lack there of.
Indeed, historically and worldwide, postmenopausal women have often gained positions of importance normally reserved for men in politics. Remember Margaret Thatcher, Gold Meir and Indira Ghandi? Currently serving are Angela Merkel, Chancellor of Germany; Jóhanna Sigurðardóttir, Prime Minister of Iceland;
Pratibha Devisingh Patil, President of India; Julia Gillar
d, Prime Minister of Australia;
Sheikh Hasina, Prime Minister of Bangladesh;
Ellen Johnson Sirleaf,
President of Liberia and many more in Brazil, Finland, Kyrgystan, Slovakia and Switzerland
(for a little insight on this read
Gender and the Company We Keep
). Perhaps because middle-aged, menopausal women become invisible in the sexual/youth-centered American psyche, accomplished transgendered women can succeed minus the fanfare, both pro and con, as we seem to either applaud or bash a person's appearance according to prevalent norms. But I digress!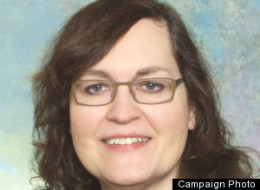 Victoria Kolakowski
In their coverage of the November 2010 elections in the US, the
New York Times
published an provided an overview of transgendered candidates running for office in California, Oklahoma, Oregon and Maryland entitled,
"Advocates Hope Transgender Identity is not a Defining One."
This article states that "gay rights activists hope that the visibility of the candidates will help normalize people's relations with people who are transgender — a broad category that includes heterosexual cross-dressers, homosexual drag queens and kings, and those who believe that they were born in the wrong body."
Yes, I look forward to the day when people can just be people, not referenced by race/ethnicity, gender/sexual preference, age or any other qualifier, seen simply as a person good at their job.
Also of interest:
Third Gender Legalized in Pakistan
,
In Nepal: Third Gender Citizens Recognized
Also related: the story of
Zuni 'princess' We'wha
, a two-spirit 'man-woman' who represented the Zuni nation to leaders in Washington, DC, in 1886.